Sometimes you get home from school or work and all you want to do is unwind with a nice relaxing game. You don't want to stress out in a multiplayer game or play anything too intense.
Don't worry, we've been there too. So we've compiled the best Nintendo Switch games to help you kick back and chill out. Enjoy!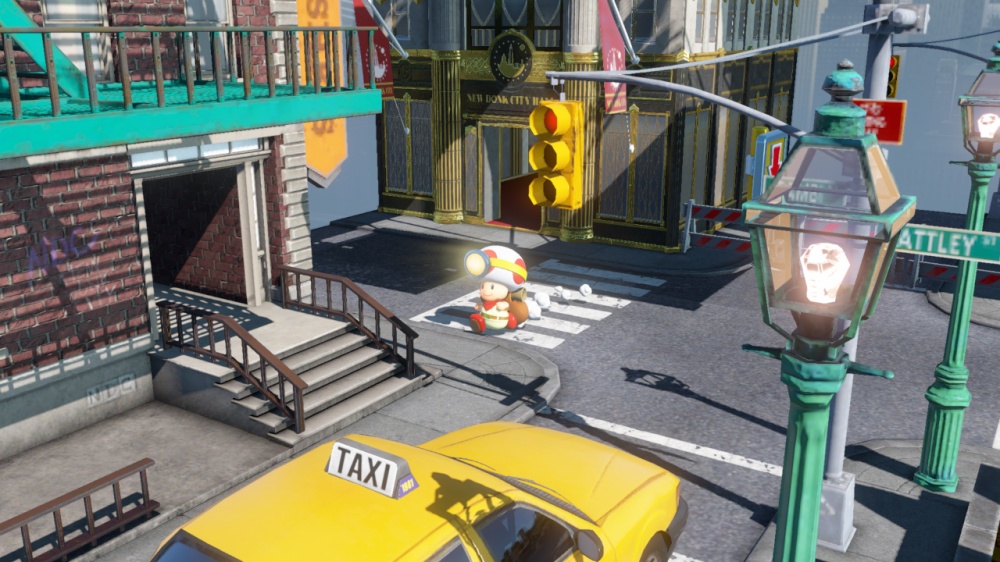 Captain Toad is a super fun, stress-free game for the Switch. No matter what age you are, you'll likely enjoy hopping through the various terrains while avoiding danger.  The colors are bright and vivid, with cute characters and enemies that will brighten your mood no matter how bad of a day you were having.
What makes Captain Toad so chill is you can play it at your own pace. You don't have to finish all the challenges or acquire all the gems. As long as you collect the main star items you'll be able to advance to the next stage.
Another factor is the soothing background music. Just give this intro music a listen!
You can complete the game within 15 hours if you're adept at these types of games, but at $40 it's cheaper than most Switch games. There's also good replay value as you can try and go for all the collectibles.
If you're a fan of puzzle games and Mario-esque games, Captain Toad should be right up your alley.
Gris is a hidden gem on the Switch that happens to be one of the most relaxing and pleasurable gaming experiences I've had.
In the game, you play as Gris to explore the world around you, solving environment puzzles and platforming sequences to progress farther. Unlike most games, there is no death or even danger in Gris, and the puzzles are challenging but not enough to make you pull your hair out.
It's clear the creators of Gris wanted you to enjoy the game as art. Everything about the game from the drawing to the music is beautiful, and the story ties it all together in a way that'll tug at your emotions in a poignant and heartfelt way.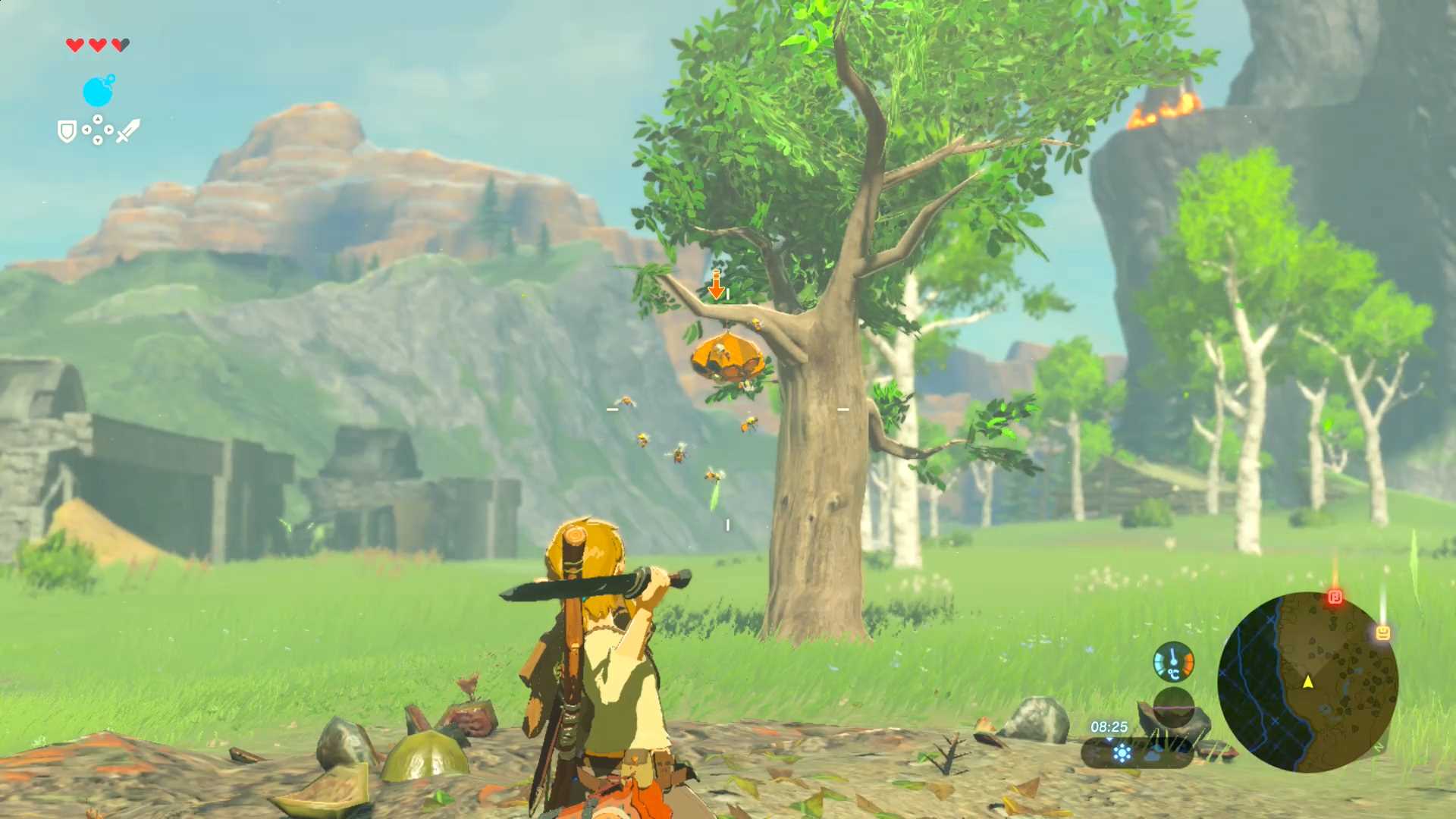 Whether you grew up playing Zelda games or this is your first encounter with one, Breath of the Wild won't disappoint. If you were to buy just one game for the Switch, this might just be it.
Breath of the Wild offers an expansive open world. You can spend hours just getting lost and discovering interesting places. If you see something on the map, you'll be able to explore or climb it in some fashion. Seriously, you can climb up a snowy mountain and shield surf down it.
There is some combat in the game, but it isn't too stressful after a certain point. You can also buy the Sheikah Stealth Armor to make monsters ignore you. Instead of fighting, you can spend your time cooking, solving shrines, crafting potions, weapons, and armor, or completing side quests, all of which are great for relaxing.
Like many of the other games listed here, the music gives the game a great ambiance and wraps everything nicely together.
Abzu places you in an underwater adventure where you'll be immersed in a serene experience. The game is all about interacting with the ocean environment and enjoying the scenery. There is no fighting or health bars or anything of the nature.
You can explore and ride different animals, including blue whales, turtles, sharks, manta rays, and even dolphins as they leap out of the water. Find meditation spots and you can sit and watch the game in a breathtaking first person view.
The graphics are phenomenal and the music is relaxing. If you have any interest in marine life, Abzu is definitely worth checking out.
Wandersong is a quirkly little side scroller where you go around as a bard singing to defeat monsters. You use the Joy-Con control stick to select various pitches from the voice wheel to guide the bard throughout his journey. You don't need to have a sense of rhythm or know any music theory to enjoy the game.
Wandersong is hilarious and you'll probably find yourself laughing and giggling at the absurdity of some situations. The story is enjoyable and the soundtrack lightens the mood considerably.
Definitely worth getting if you're a fan of chill games.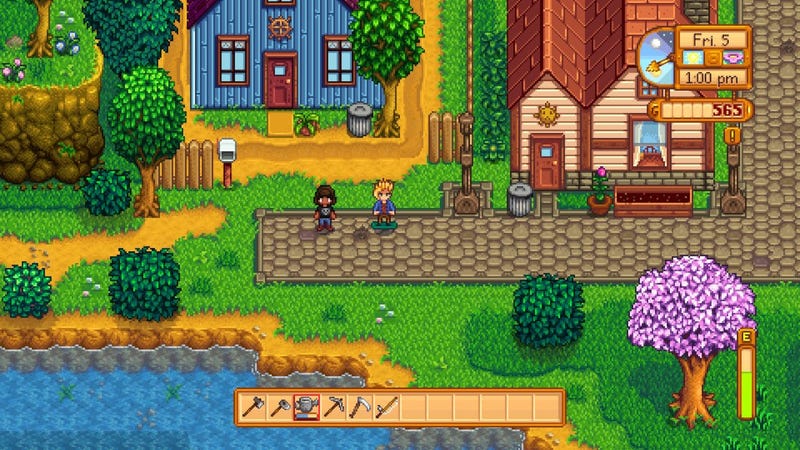 One of the most popular games ever, Stardew Valley, is on the Switch now too.
If you've never played it, Stardew Valley is a slice of life farming simulator game. And yet it's about so much more than just farming. You take on a new life and make friends with the townsfolk, keep up to date with their birthdays and special events, hunt for treasures down a mine, and do your best to revitalize the town.
You have complete freedom to play the game however you want to, which is why Stardew Valley is so great as a chill pick me up game. It's like Animal Crossing and Harvest Moon, with even more to do.
For something similar to Stardew Valley, you can also give Cattails a try. It's a cat simulation game where you play as a cat that hunts for food, explore the wilderness, and befriend other cats. You can even get married and raise kittens, much like Stardew Valley. It's as fun and relaxing as it is absurd!
Yoshi's Crafted World is an adventure platformer that is simply a joy to play. Your goal is to explore each stage, finding secrets along the way and overcoming obstacles and enemies. The graphics are insanely cute and you'll be hard-pressed not to smile staring at Yoshi on screen.
While this game is certainly kid-friendly, it's perfect for all ages. The game doesn't take itself seriously and is a decent amount of challenge without being oppressing. Yoshi's Crafted World is certainly a great game to unwind with.
A list of relaxing Switch games wouldn't be complete without the ever popular Minecraft. It's also one of the best games to relax to. Mine, build, eat, sleep, repeat!
Build structures just the way you want to in Creative mode or explore the unknown in Survival mode across an infinite number of worlds. Switch to Peaceful mode if you really just want to relax and enjoy building.
The game also comes with Super Mario skins and graphics installed, so you can play as Bowser, Mario, Luigi, etc, and use related items.
Right now Minecraft on Nintendo Switch seems to be best suited for single player modes. You can't connect to an existing account and online play is buggy, so keep that in mind.
Golf Story is a bit like Stardew Valley in terms of its vibe and graphics, but also has RPG story elements to it in an open world.
I'm not a big golf fan so I initially overlooked this game for a while, but having tried it I can say the game is a lot of fun even for non-golfers. There's plenty of non-golf events you can participate in, such as beach parties, digging up dinosaur bones, and searching for secrets.
The game rewards precision, consistency, and perception. You can also play against a friend in the 2-player mode which makes for some great moments.
All in all Golf Story is a fun low-key game that is perfect to unwind with before bed.
Yoku's Island Express offers a new take on platformers by combining it with pinball mechanics and an open world adventure.
Instead of jumping off platforms and ledges, you bounce your way up and down using paddles, bumpers, and tracks. Sometimes advancing to the next stage requires precise timing which can be challenging, but the positive atmosphere and upbeat soundtrack keep things from getting too serious.
Overall, Yoku's Island Express doesn't require too much thought to play which makes it the perfect relaxing game on Switch.
Conclusion 
That wraps up our list of the most relaxing games on Nintendo Switch as of 2020.
We'd have loved to add Animal Crossing: New Horizons to this list but it won't be out on the Switch until March 20, 2020. Until then, give one of the games above a try the next time you just want to turn your brain off and relieve some stress.
For more relaxing game ideas, check out the best PS4 relaxing games to play.